---
---
Creating Future Leaders Through Classical Education
---
Finding the Right School for Your Student
All parents want what is best for their child.
Deciding on schooling can be stressful.
---
---
---
All parents want what is best for their child, and a quality education is essential for students to develop skills and knowledge that they'll use for their entire lives. Xavier Charter Schools provides students with the depth of knowledge, rigorous study, and a structured learning environment that helps them succeed not just in school, but also in life.
---
SEE HOW XAVIER IS DIFFERENT
Our Educational Foundation
The Benefits of a Classical Education
---
CHARACTER
---
A strong moral foundation helps empower students to live virtuous lives. An effective education should seek to develop students' character, as well as provide them a wealth of academic knowledge.
STATESMANSHIP
---
Students rise to statesmanship by building a firm foundation of fundamental truth, virtue, and regard for the common good. Our mission is to equip students to enter the world as classical statesmen who unite moral character and political thought with political action.
LEADERSHIP
---
Students in grades 7 - 12 are provided leadership opportunities and community through the House Program. Houses are student-led, with students being involved in intramural sports, fine arts, service projects, and their academic studies.
ARTS
---
Creating in a specific medium allows your student the opportunity to reflect on the beauty of the human spirit. Our study of the arts includes studio art, theater, band, choir, and dance.
How to Get Started With Xavier
---

CALL TO SCHEDULE A TOUR
Come take a tour of our campus and get to know our staff.
APPLY FOR ENROLLMENT
For questions about enrollment, call 208.734.3947.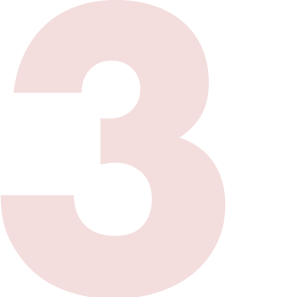 HAVE CONFIDENCE IN YOUR CHILD'S EDUCATION
Feel assured that your child's studies are helping them learn and grow.
---
See what our students have to say
---
---
---
---
You can find more FAQs and answers
here
.
---
There are no tuition costs to attend Xavier Charter Schools.
---
---
September

2023

Mon
Tue
Wed
Thu
Fri
Sat
Sun

1

No School - Teacher Inservice

•

7

Trap and Skeet Club Meeting

•

8

Dress to Impress Dress-Up Day

Back to School Bash

Bonfire (9-12th only)

• • •

12

Grammar School Parent Night

•

14

Jostens Graduation Ordering

PFA Meeting

Continuous Improvement Planning Meeting

• • •

18

XCS High School Health Committee Review

•

20

Juniors-ASVAB

NHS Meeting

• •

22

12th Grade Jae Foundation Field Trip

•

29

No School - Teacher Inservice

•